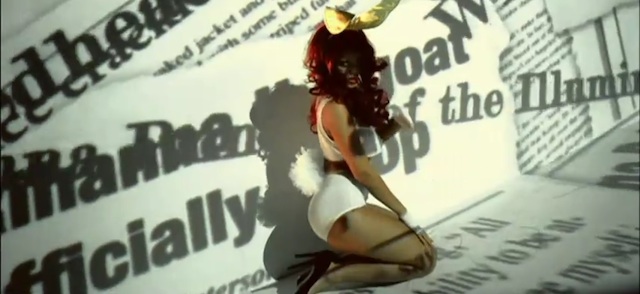 Princess of the Illuminati.
In this video Rihanna makes references to many slurs the media and critics conjure on her, including "whore","slut" and "princess of the Illuminati".
Voters:
When voting please keep in mind the
pareidolia
phenomena. Sometimes a triangle is just a triangle. 😉
---
Is Rihanna
a Princess of the
ILLUMINATI?
---

---