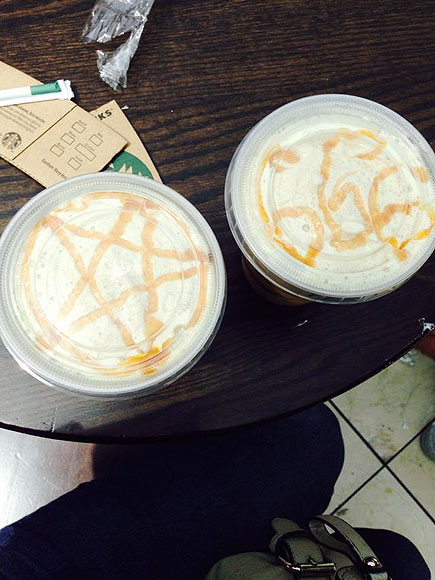 A barista in a coffee shop used delicious caramel syrup to paint a pentagram and the numbers 666 in a Catholic patron coffee.

Needless to say, she wasn't happy with the incident, went of Starbuck's Facebook page to lodge her complaint, to which Starbucks promptly issued an apology.
Starbucks Apologizes to Teacher Megan Pinion for Satanic Symbols in Coffee : People.com.