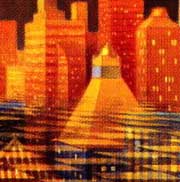 Blood on the Dance Floor: HIStory in the Mix is a compilation of 8 remixes from Jackson's HIStory. The album was released in 1997.
Some researchers believe that the "Blood" on the dance floor is Michael Jackson warning us that he would be killed by the Illuminati.
Some observers have also notices a small pyramid-like structure to the left of the singer. The pyramid is an important symbol of the Illuminati.