American singer Lady Gaga seen here making the Hidden Eye hand gesture while wearing a surely non-regulatory latex nun uniform featuring a huge inverted red cross in her 2010 video, Alejandro. The song was previously released on her The Fame Monster album.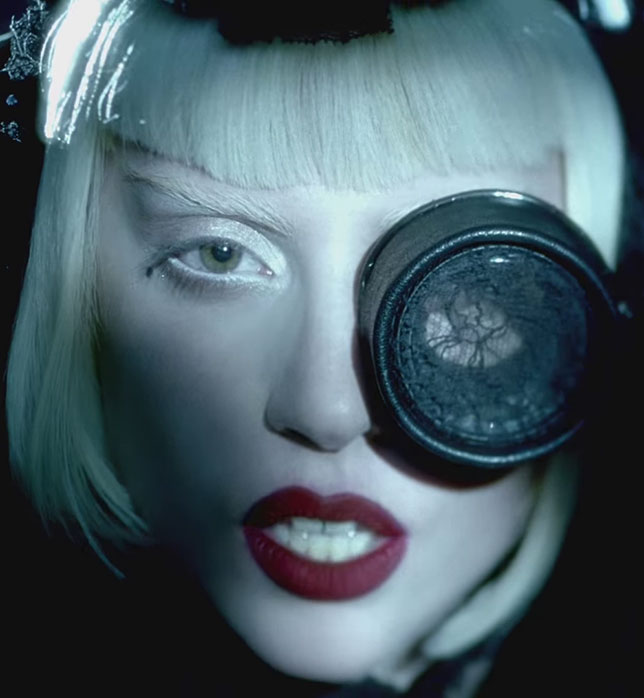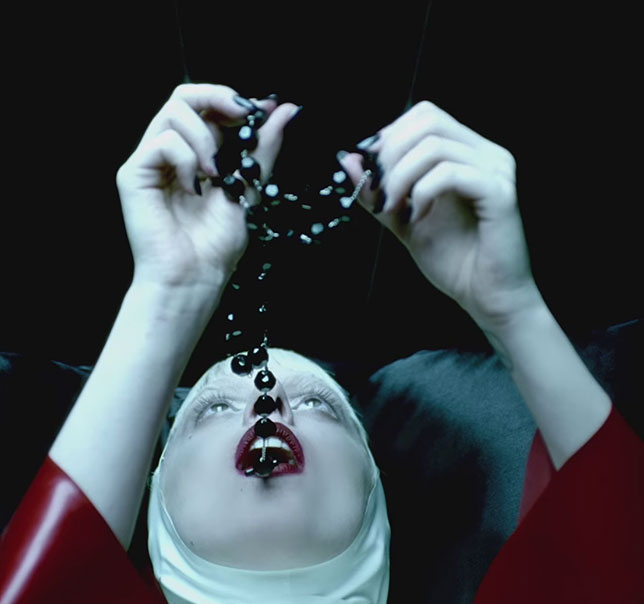 Lady Gaga's use of religious iconography became controversial, even prompting fellow artist Katy Perry to (non-ironically) comment:
Ha! Ha! Good one Katy!

---
Lady Gaga – Alejandro