This guy was always a little creepy. He apparently left the Vatican's top spot following the Vatileaks scandal, in which the 2012 release of a book (His Holiness: The Secret Papers of Benedict XVI) based on revelations made by the ex-pontiff's butler further damaged the Holy See's reputation.
Because apparently, the Vatican thinks it has a good reputation. 😯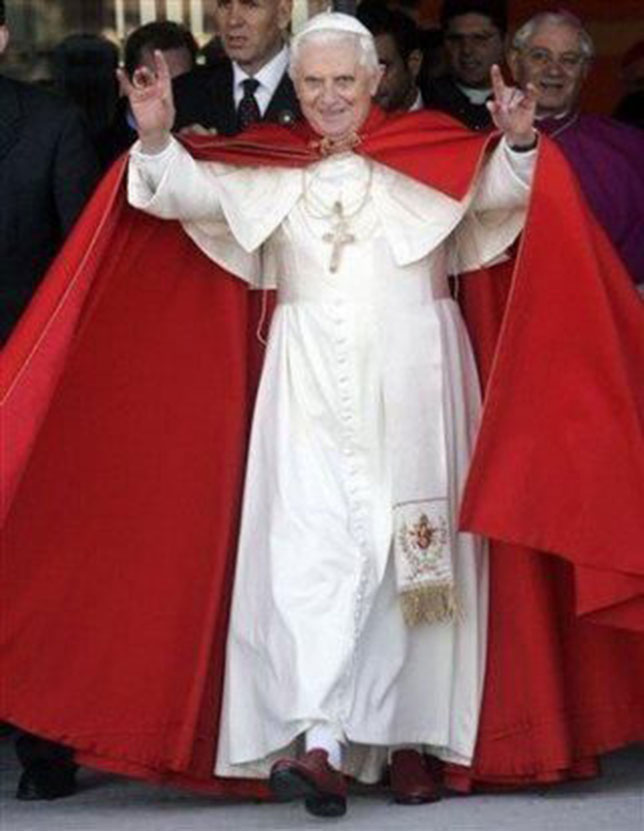 ---
Is Pope Benedict ILLUMINATI?
---

---