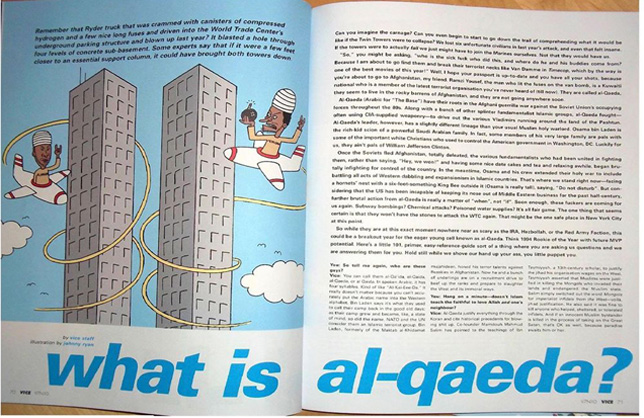 Did Beavis and Butthead know about 9/11 seven years before the attack?
Vice magazine had a good laugh about this one:
In 2009, we celebrated our 15th birthday by publishing a "lost" magazine from 1994. Recently, an article from that 1994 Issue entitled What Is Al-Qaeda? has been making rounds among the 9/11 Truth Movement. To cut a long, strange story short, some folks believe we knew about 9/11 seven years before it happened.
They also think Beavis and Butthead might've had something to do with it.