SpongeBob SquarePants plays on Nickelodeon (Nick), a kid cable television network.
In the episode titled Toy Store of Doom, SpongeBob and his friend (a chronically lethargic starfish named Patrick) fulfill their dream of having a toy store all to themselves. To accomplish this, the pair decide to hide and until after closing time.
Their isn't much to see Illuminati symbol-wise, except an eye-on-pyramid toy on the store's shelves.
---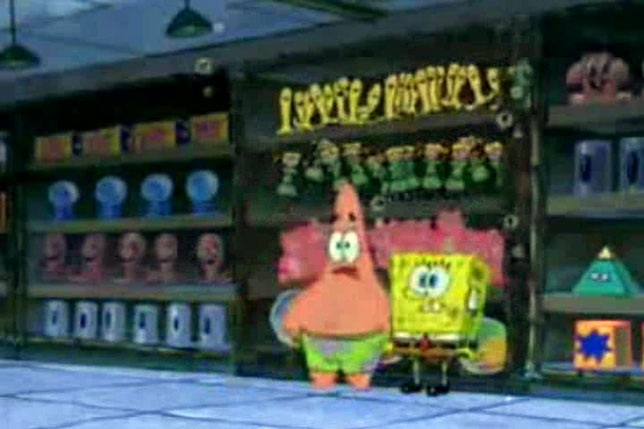 ---
---